Welcome
-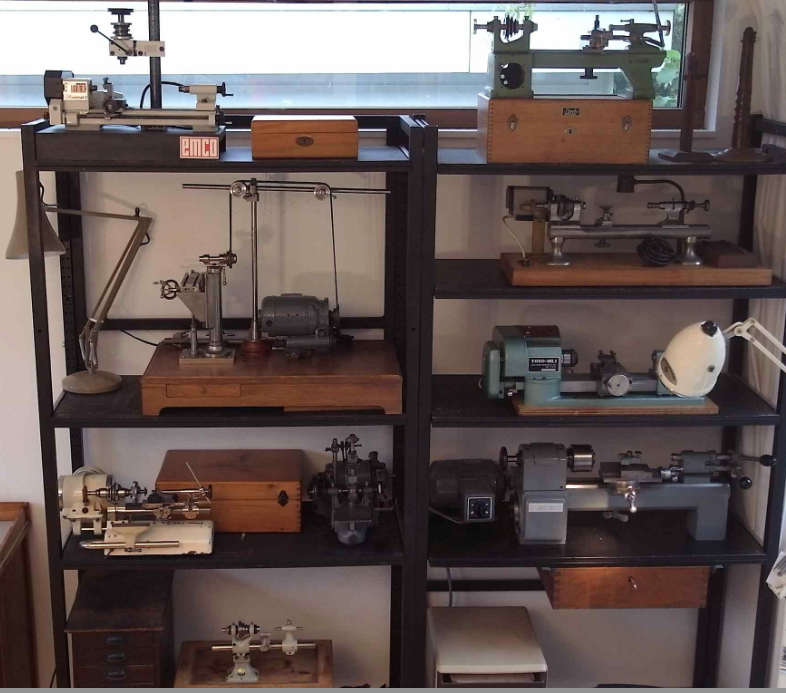 I am selling quality tools worldwide and I am specialized in small lathes and their accessories.
I studied Industrial Design in Delft and work on my boat in the Netherlands with a small machine workshop for Research&Development of ergonomic products such as the MicroGravity Chair, Armon armrest and a new innovative bed.
I realy like high quality machines from 1950-1990 in very good shape or even NOS (New Old Stock). I am interested in Brands like:
- Emco
- Schaublin, Bergeon, Reishauer, Bani, Habegger, Mikron, Aciera, Hauser, Multifix, Sixis, Star, Steiner, SIP, Kumewa, SIS, Tesa and Sylvac
- Lorch, Boley, Wolf&Jahn, Deckel, Kavo, Carl Mahr, Waldmann, Heidenhain
- Mitutoyo, Sony
- Myford, Hardinge, Pratt Burnerd
"A satisfied customer is the best business strategy of all"
-Michael LeBoeuf" 
Please come and visit my showroom and spend a nice day in Delft!
Some nice things people said about nielsmachines.com:
 
"
I received the tool holder in excellent condition. The quality is better than I expected. It fit perfectly on my compact 8 lathe. It's much more rigid than other types of tool holders. I tried the parting tool and it cut better than ever before. Thanks to perfect centering and solid tool holding.
Thank you very much."
 - Lowell from the USA
"The parts arrived on Wednesday, everything is fine and the machine is alive again! Thank you very, very much!"
 - Dirk from Germany (bought parts for EMCO Maximat 10)

"The support was delivered this afternoon, I mounted it and it is like it's new. I'm Happy with the new one because the broken T-slot in the old support was a thorn in the eye. Thanks for the smooth handling, maybe until next time."
 - Rob from The Netherlands (bought cross slide table for EMCO Emcomat 7)

"Als werktuigbouwer vindt ik je website helemaal top! De foto's en de presentaties geven een goed beeld van de kwaliteit en het aanbod."
 - Douwe from The Netherlands  

"Hello, I've just received the emco and it is perfect! Thank you a lot."
 - Nikolaos from Greece (bought Emco Unimat 3 set)

"Cross slide recieved yesterday in good conditions! Thank you very much"
 - Fernando from Portugal (bought Lorch cross slide)

"Dear Niels, this message is to let you know that the Lathe and Milling Machine arrived safely today. I can only say that I am absolutely delighted with them both. Thank you for the superb packaging and very quick delivery. Both machines are superb. It would be impossible to receive better service anywhere. In my opinion you are a top class machine tool dealer. Kind regards. Peter." 
 - Peter from England